Plumbing Home Inspections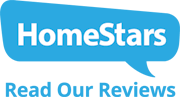 Having a Home Plumbing Inspection by an experienced plumber will help homeowners avoid costly plumbing problems on your new home whether it is a brand new home or a resale home.
The typical Home Inspection of a home covers exterior walls, roofs,  electric systems, heating and cooling systems, bathroom and kitchen fixtures BUT does not go as far as using a professional video camera to inspect  plumbing drains to identify the condition of the household drains and avoid expensive repairs caused by a sewer back-up and basement flood.
Plumbing problems are common in almost every home in Oshawa, Pickering, Ajax and Whitby and even if the house is new it is a wise choice to have a camrea inspection completed on all of the household drains before you complete the purchase.
During a plumbing inspection, Rooterway will inspect your home's plumbing system and drains especially to ensure there are no pre-existing conditions that may cause a sewer back-up and basement flood.   During the inspection, a Rooterway plumber will use a video camera to inspect all household drains and pipes to uncover potential costly repairs.  It is not uncommon for plumbing drains/sewer drains in new homes to be faulty due to poor quality installations.
The importance of a home plumbing inspection becomes magnified when you buy a new home as there are many people in Durham Region who face various expensive plumbing repairs soon after they buy their dream home.
The purpose of home inspection is to provide homeowners with an indepth understanding of their home's present condition. Home plumbing also communicate what a buyer can expect in the future. Home plumbing inspection can review defects, hazardous conditions and repairs that your house may need in the future.
Call Us today to find out how a Home Plumbing Inspection can potentially save you thousands of dollars off your next home purchase.  Rooterway Plumbing serves the following areas 7 Days a Week:
Oshawa, Whitby, Pickering, Ajax, Uxbridge, Port Perry, Bowmanville, Courtice.